The Kindred Quarters team recently attended the incredible Growth Conference in Las Vegas. While there, someone asked an interesting question. "If you guys are all making plenty of money to live alone, why would you want roommates?"
The reasons are probably endless so we tried to keep this as short and sweet as possible because, well, we gotta get back to work just like you!
1) Great Minds Think Alike
Entrepreneurs are a different breed of people. Regardless of the company, each individual is determined, resilient and relentless in pursuing their professional goals. It's awesome to come home to a house full of like-minded and equally motivated people.
2) Collective Brain Power
Imagine presenting your greatest obstacles in both business and life to a group of people armed with a wealth of information and experience and receiving feedback to help you navigate and dominate those issues. Sounds pretty great, huh? Call it a mastermind; call it a think tank; call it whatever you want, but any entrepreneur house comes together once a week or so to open up, share and learn different ways of thinking and problem solving, which is an invaluable asset to anyone's business.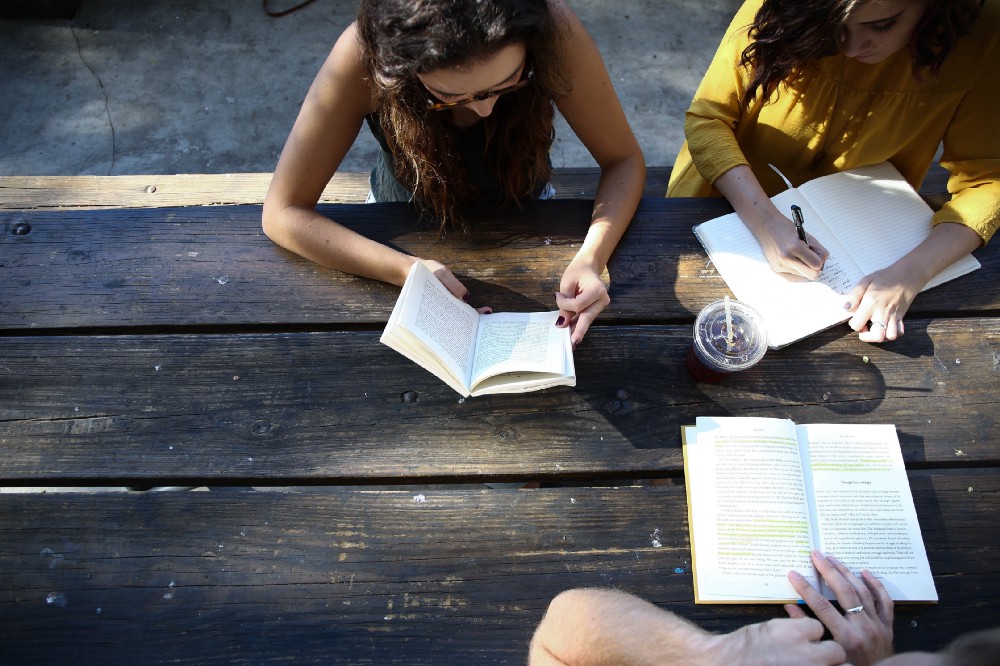 3) Good Company
If you are already living with people who are like-minded, chances are they are the kind of people you would also hang out with outside of work hours. When you are living with fellow entrepreneurs, you are simply living with incredible friends.
4) Understand and Be Understood
Entrepreneurship can be extremely lonely. Often times you are the only one who knows what you are going through with your company and all of the trials and tribulations that naturally come along with that. Living with people who are facing this same battle every single day is just simply naturally encouraging. It's like you are fighting the same fight together and there's always a mutual understanding and respect among the roommates.
5) Variety is the Spice of Life
The beauty of entrepreneurship is the extreme diversity that comes along with it. In one house, there may be someone in real estate, one in products, one in services, and the list goes on and on and on. This access to knowledge, insight and connections is extremely advantageous.
6) All Walks of Life
Speaking of diversity, you could not ask for a more diverse group to be hanging out with. You will meet people from all over the world who will teach you new things every single day about various cultures.
7) Age is Just a Number. A Great Number!
Diversity doesn't stop at the types of companies or the various nationalities of entrepreneurs. In one house there could be a 21-year-old starting a tech company and a 35-year-old whose been an entrepreneur for 15 years. Every single person offers a unique perspective and insight based on their vast experience or their lack thereof.
8) The Opposite of Networking, is Not Working
You didn't think we were going to make a whole list and not include what entrepreneurs are best at did you? Entrepreneurs are master networkers. We know that one connection can change everything, whether we meet someone who can help us or vice versa. As entrepreneurs, we have large networking circles. Living with a house full of entrepreneurs gives you access to each person's circle. Need we say more?
9) Add that all together and….
Living in a house with entrepreneurs will motivate you, inspire you, challenge you, excite you and help you. You'll meet incredible people, make game-changing connections and elevate every facet of your life through being in an environment brimming with like-minded people. So the only question left is "What are you waiting for?"
Ready to apply to see if you can join us sometime??
*Looking for a CoLiving Management Software solution? Kndrd.io is now LIVE!
Kndrd: Technology to facilitate the Living in CoLiving 💜