The world has changed and normal marketing strategies and tactics are not cutting it anymore... Email is DEFINITELY dying.
We will dive into how to easily get leads for your business quickly using instagram, contests and questionnaires and also how to communicate YOUR BRAND in an engaging and authentic way.
You will walk out with a very actionable marketing plan for the next 3 quarters of 2018.
Saturday, March 10, 2018
4pm-7pm
JUST ANNOUNCED: We have a SPECIAL GUEST we are bringing in for this workshop:
Katy Ward is a certified StoryBrand Guide who creates confident, high-conversion brands.
Katy approaches branding and marketing as a problem solver, to find out where customers lose interest. With experience as a creative director and UX/UI designer, she tells the same brand story with every visual element. She loves helping brands increase their impact and fulfill their mission, and ensures her clients have nailed the basics of branding and marketing.
In a multi-platform digital world, Katy makes a clear road map for her clients to emerge from media noise into influence and relevance.
Join Christine McDannell, founder and CEO of Kindred Quarters, for a content-rich, three-hour Mastermind focused on business growth and learn some of the tricks of the trade. Get an opportunity to share your business goals and receive tools, systems, and encouragement from the group like a board of advisers. This concept will give you the opportunity to establish relationships with people who want to see your business succeed and get the leads you are looking for!
What to expect:
Easy marketing tips & tricks that you can implement IMMEDIATELY
10-minute HOT SEAT Mastermind, using the power of a very impressive group of entrepreneurs (be sure to bring your #1 BURNING ISSUE)
Step-by-step Success Mindset strategy...Perfect way to start each day and it only takes 5-10 minutes.
Time Management Tools
BENEFITS:
More leads at little to no cost for an AMAZING 2018
Network & Connections with some of the top business owners in San Diego
A full step-by-step action plan
A path for freedom + fun, not just working crazy hours
Christine McDannell
CHRISTINE MCDANNELL is the passionate Founder of Kindred Quarters, shared housing for those who live life in common and is the Co-Founder of Luxe Car Collective, a luxury car rental company in San Diego, CA. She is a serial entrepreneur who has already owned, ran, and sold seven different companies in the past 14 years, including two six-figure exits. Christine has been honored with numerous awards through the years for her passion, including the Small Business Administration 2009 Business Person of the Year. Also, one of her companies, Cleanology, made the list for Entrepreneur Magazine's 100 Most Brilliant Companies in 2010. She is excited to take her newest venture, Kindred Quarters, international in 2018. Aside from business, she is a car enthusiast, and loves racing motorcycles at the track, running marathons, and traveling the world.
Christine has been featured nationally and locally on many news outlets, including Fox 5, The Oprah Magazine, Fox News, Entrepreneur Magazine, NBC, San Diego Union Tribune, and The San Diego Living Show.
"Christine is one of the few business owners that I can say I 100% truly look up to and model after. After witnessing everything that she puts into running her business I was absolutely blown away. Her trustworthiness, ethics, hard work, and ability to create companies from scratch is something that is truly remarkable; it is something that I have never seen before. As I continue on my journey as a business owner myself, I will continue to aspire to acquire the traits that Christine has as the successful business owner that she is."
- Ken Conklin, Founder and CEO of Gravel to Castle Premium Branding
"Christine is amazing. Whether she is optimizing how her business handles new clients, setting up offers to generate new leads, or designing her next business location, she maintains a high level of energy and excitement. Her energy is not only incredible to witness, but she also has the ability to share her enthusiasm in a way that engages the people around her to learn more about what she is doing and want to take part as well. I have no doubt this is why she was invited back to the second round on Shark Tank. It has been a privilege to work with Christine over the past couple years, and I look forward to continuing to support her in any way that I can."
- Marc Avery, Infusionsoft Consultant
"I met Christine many years ago and I feel so fortunate to have experienced her passion for business and how much she cares about the people around her.
She loves challenges so much, that she is always learning and trying new things, which expands her growth very fast. That´s why she is not just an entrepreneur, she is a "serial entrepreneur and great visionary leader". If you haven´t had the opportunity to venture with her, do it right away!!! You can be sure it will be a very productive relationship from the personal and business standpoint. I´m personally looking forward for our next project together!"
- Genaro Torres, CEO for GTC Consulting Services
"I was truly impressed by the professional leadership of the NAWBO organization led by their president, Christine McDannell. As a speaker at one of their events, I got the sense that her group is composed of some of our industries' most dynamic business leaders. I really enjoyed working with Christine to create such a wonderful event."
- Bennett Peji, Senior Director of Jacobs Center for Neighborhood Innovation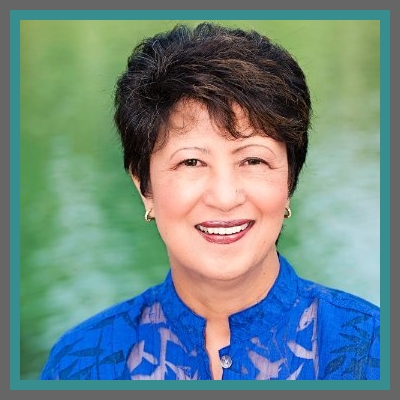 "I had the opportunity to share the stage with Christine as a Panelist at a Business Resource Connection event and to welcome her as a presenter at a NAWBO-IE event. She has a deep knowledge of social media that she communicates clearly and easily in a very understandable manner. Makes it easy for business owners to figure out what social media is all about and what it can do for them."
- Pat N., President of On-Line Marketers