The purpose of Kindred Quarters is to provide an all-inclusive experience within a compatible co-living environment, enabling entrepreneurs to focus on what matters most: their business.
Our mission is to bring entrepreneurs together in a supportive and inspirational living community and to build relationships with like-minded people.
THE AREA - Be in the heart of it all
Playa is your destination for coastal cool living, stylish architecture and a thriving community on LA's Westside. This is where open space, parks, dining, entertainment, stunning homes and a creative tech hub all come together.
One of the most sought after places to live: Silicon Beach (The NEW Silicon Valley), home to over 500 tech startup companies, including Google, Snapchat, YouTube, BuzzFeed, Facebook, Salesforce, etc.
Ten minutes from LAX, the beach, Abbot Kinney Blvd, happening dining spots, and the good life. Very close to Trader Joe's, Costco, Whole Foods. No need to get on the freeway.
Five minutes from LMU (Loyola Marymount University), a private university, known for Law, MBA program, and FILM.
Biking & jogging trail along the marina only five minutes from the home
THE HOME
~ 7705 West 83rd Street, Playa Del Rey, CA, 90293 ~
This is more than a home, it is a compound: TWO homes on the largest lot in Playa Del Rey, a full 10,166 sq. ft. featuring two full driveways, lavish fruit trees, avocado trees and stunning front, side and backyards in a very safe neighborhood
Primary house is a 2,520 sq. ft. spacious four-bedroom, three full bath with a large attached three-car garage
The master bathroom has a spa tub. All wood cabinets were custom built. The kitchen is large with brand new Viking appliances. Central air & heat. Tankless water heaters in both homes
The newly built secondary house (four years old) has stunning floors and boasts a large open space. Downstairs is an 1,100 sq. ft.
Six car garage that will be converted into beautiful co-working space. Invite some friends over to work alongside of you. Open the garage door for a cool indoor/outdoor working environment.
The 1000 sq. ft studio above, consists of a large bedroom, one full bathroom, and a massive living room/office space. There is a sink and a built-in Viking Kegerator draft beer dispenser.
Located two-miles (just five minutes) from the water!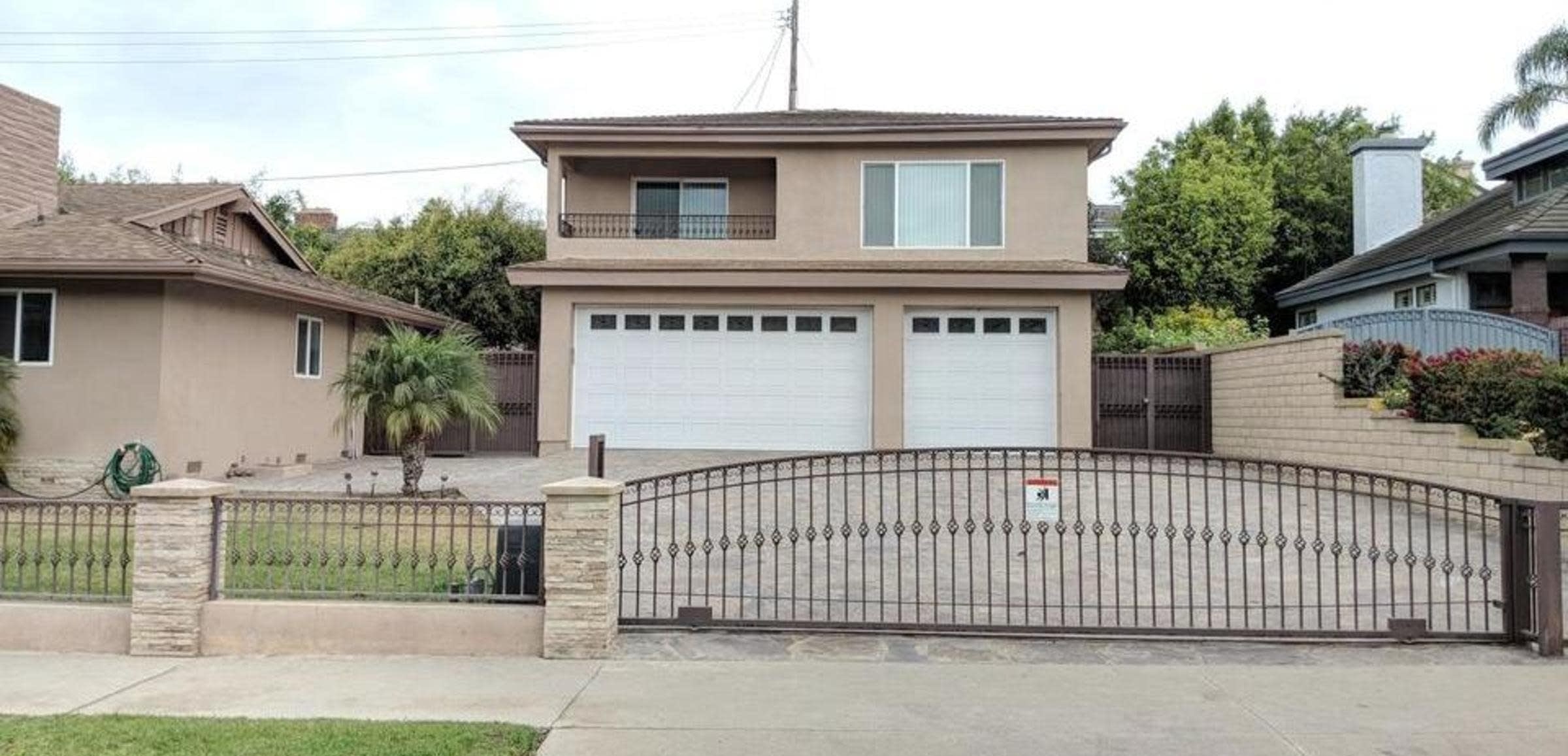 OTHER FEATURES
Tons of storage
Fireplace
PLENTY of Parking
WHY THIS HOME IS SO AWESOME?
Two SEPARATE homes on one huge 10,000 sq. ft. lot (largest in area)
Beautiful FRONT, SIDE & BACK outdoor area for entertaining + hosting networking events
Ideal location - Seven minutes from LAX, 10 minutes from Venice Beach, 15 minutes from Santa Monica
In the HEART of Playa Vista (AKA: Silicon Beach) Google headquarters, Snapchat, YouTube, and tons of TECH COMPANIES!
Long driveway and three-car garage
HUGE 1,100 sq. ft. co-working space (converted garage) indoor/outdoor
The owner is an extremely successful serial entrepreneur who loves and supports our concept
High-speed 100MB cable internet & hot spots throughout home
RENTAL RATES
$200 per night, includes meals, laundry, events, mastermind (Mondays), concierge
*25% off for monthly commitment= $150 per night
INCLUDED:
Our Personal Chef: Cooking DAILY fresh, organic, Paleo meals each day. Plus, all drinks, snacks, and even bulletproof coffee!
Our House Concierge: Taking care of all your day-to-day household chores (think dishes, laundry, dusting, sweeping, etc.) and errands. You can even hire them as a personal assistant by the hour, if needed.
Weekly Mastermind: Every Monday night with all housemates and sometimes special guests to keep your motivation & drive strong!
Utilities/Cable/Internet: All utilities, cable and 100mb high-speed internet included.
Tax Write-Off: Speak to your CPA for your personal situation, but most our residents are able to write off at least 50% of their monthly living expenses against their tax return.
Access to a HUGE network of other driven, successful entrepreneurs - PRICELESS!
Fill out the form below to complete your booking request. We look forward to having you stay at Kindred Quarters to supercharge your life and business by living with like-minded individuals!
WE HAVE BEEN FEATURED IN: