Here at Kindred Quarters, we're not only passionate for our businesses, but also we all share the ultimate goal of making the world a better place. Virgin Unite is doing just that!
"Virgin Unite is the entrepreneurial foundation of the Virgin Group and the Branson family. We started Virgin Unite with the aim of bringing people together to encourage them never to accept the unacceptable, to turn challenges into opportunities and to always push boundaries that make both business and the world better." (Virgin Unite, 2018)
The best part about this foundation, is 100% of the donations earned go to the causes and initiatives at hand. All overhead costs are funded the founder himself, Sir Richard Branson.
Why we choose Virgin unite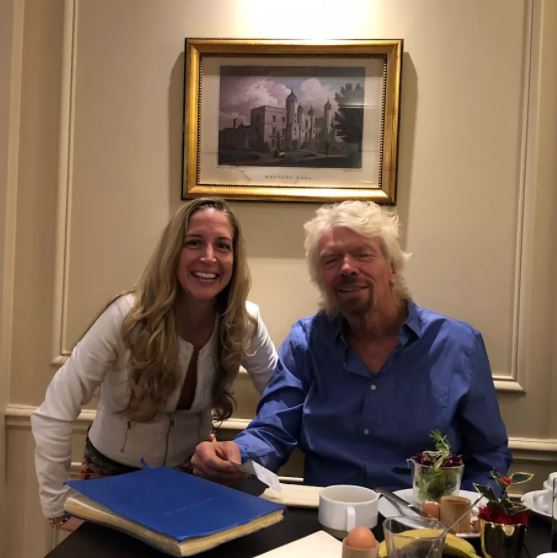 Christine McDannell, Founder and President of Kindred Quarters, has always looked up to Richard Branson as both an entrepreneur and as a caring human being. Back in 2012, Christine decided one of her life goals is to meet him in person. When she found out he was coming to his son's movie premiere here in San Diego the very next year, she made it a point to go to the premiere and make a small donation to his foundation. Extremely nervous and intimidated, she handed him the check and ran off. Within an hour, she received a call from Richard's assistant asking if she'd like to take a call from Richard himself so he can personally thank her for the donation. That was a no brainer! Although she was extremely nervous, once they started talking, it was as if Christine was talking to a friend. She was even more inspired by how appreciative and down to earth he really is. After checking that goal off her list, she decided her next goal was to make a $100,000 contribution to Virgin Unite!
Fast forward to 2017, Christine sold her 8th business venture, and one of the first things she did was write that $100,000 check to Virgin Unite. After doing some research, she found out he was going to be in Paris for a conference and booked her flight to personally hand him the check. She was connected with Richard via email and he asked if she would like to meet for breakfast. Another no brainer! While she thought she was going to just hand him the check and maybe grab a picture or two with her idol, she actually had the privilege of spending an entire hour with him! They chatted about their businesses, their goals and even meditation. Once again, once they got to talking, Christine felt like she was catching up with an old friend and was just in awe at how humble and kind he is. He even wrote an awesome blog about their breakfast in Paris.
Christine continues to be inspired by the efforts of Richard Branson and has decided that all Kindred Quarters charitable efforts will support the Virgin Unite Foundation. Her next goal is to add one more zero to the next check 😉